Hi there, I have been a lurker for quite some time meow, and it's time to make a not so grand entrance. My name is Dylan, I live in the burbs of Northern California, and this is my yellow miata, which my girlfriend calls bumblefuck.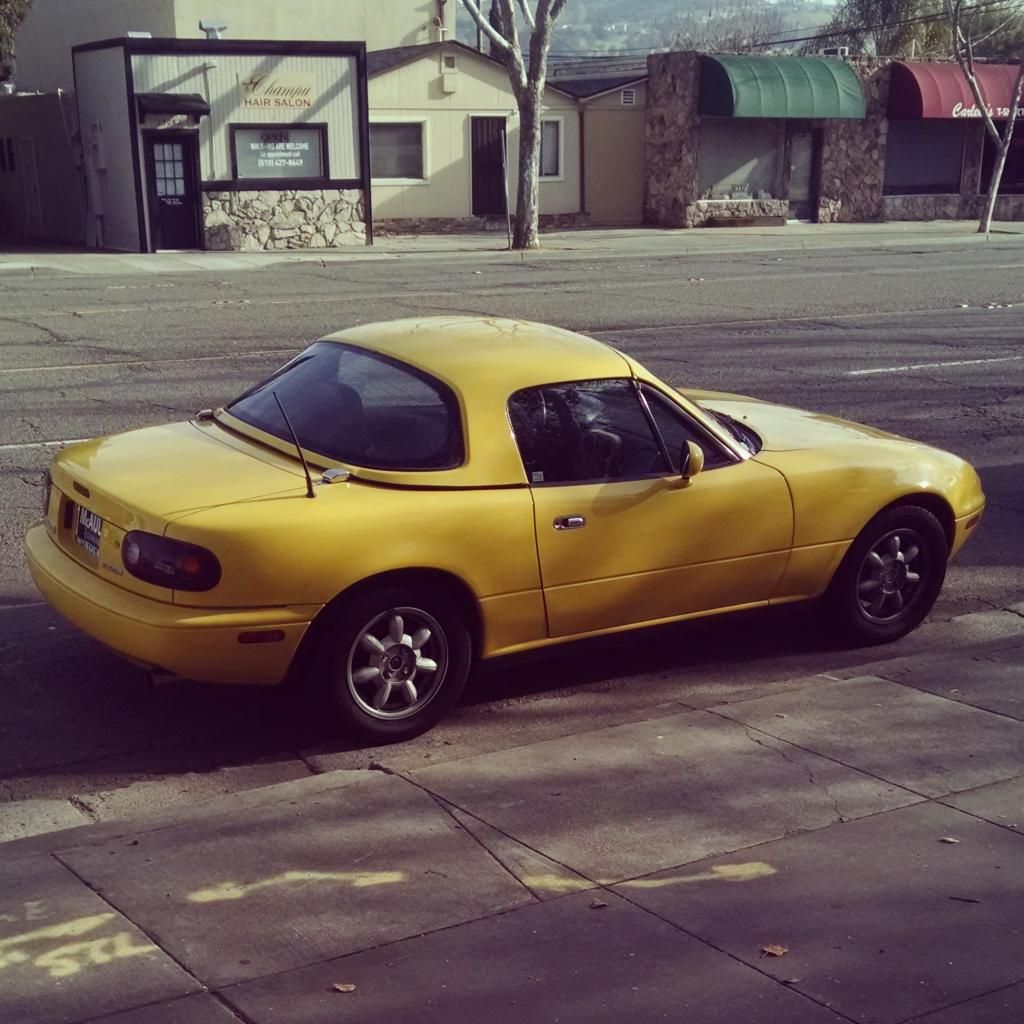 I am somewhat mechanically inclined, with most of my wrenching coming from an auto-electric background. My pops has had an auto-electric shop for 30 or so years, so I'm attempting to learn more about actual mechanical work to be able to do my own installations and hwat not.
I just got bumblefuck around 2 months ago, and I phucking love this thing!
I look phorward to hanging with you dudes, and you all sharing your vast and impeccable knowledge of all things Miata!