HEY GUYS AND GALS!
a lot of yall dont know me but im Beefy AKA HELLABEEFY, B337YLA from another roadster site
Iv owned 2 miatas soo far didnt know what i had in the first one just thought it was a cheap
car to get me from A to B. then i meet Mia... my slut in a red dress. 3 flat tires, no back glass,
busted top, and would start but not move. i knew she was the one exp since the price tag was
only $400.00!
Well she sat up for a while till i figured out what she was and where to start fixing her. got a new
clutch kit for her. knew i wanted to drift so i got a stage 3 6puk sprung clutch and flywheel kit.
little did i know i oredered a 1.6 and had a 1.8 motor. pulled her apart and seen it wouldnt fit so
i got on the phone and called our good friends at MONSTER MIATA and ordered one of there 1.6
light flywheels to match my clutch set up.
iv done quit a few things to Mia that a lot of ppl would love stab me for but hey she my slut and il
do her as dirty as i want and will keep pushing the limit
48hrs and you too can have a hand polished hood
first drift event i took her too
something worth looking at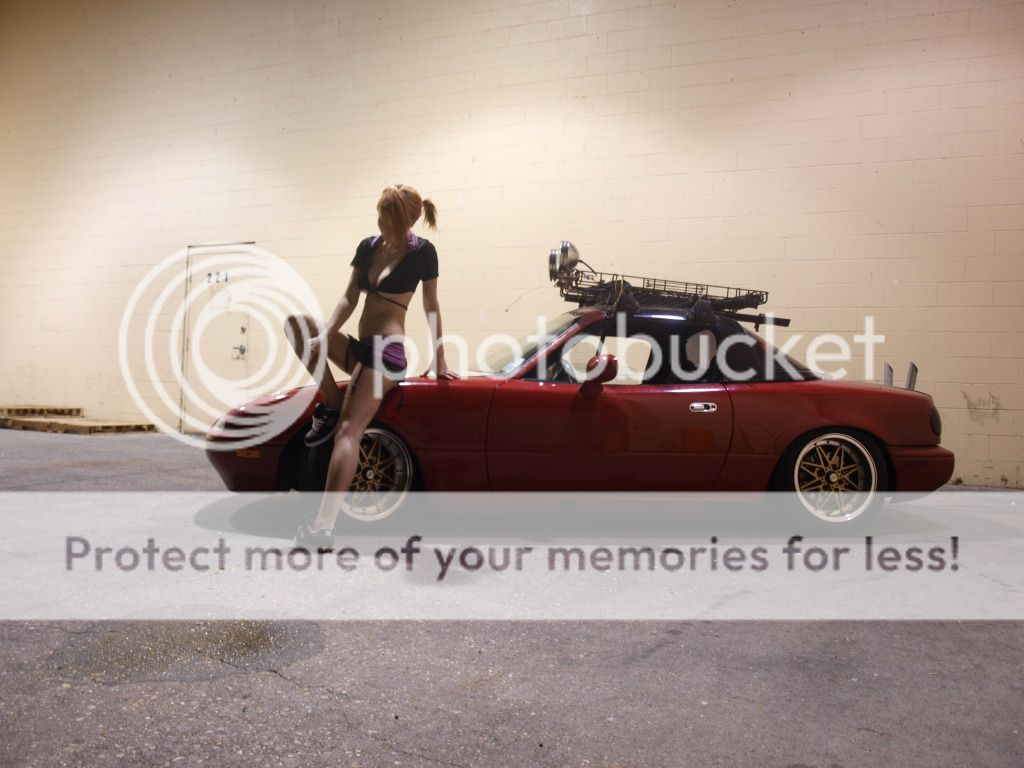 most recent