This phorum has potential!
I'm Arjay
I have two miatas, a 90 and a 92
This is my 90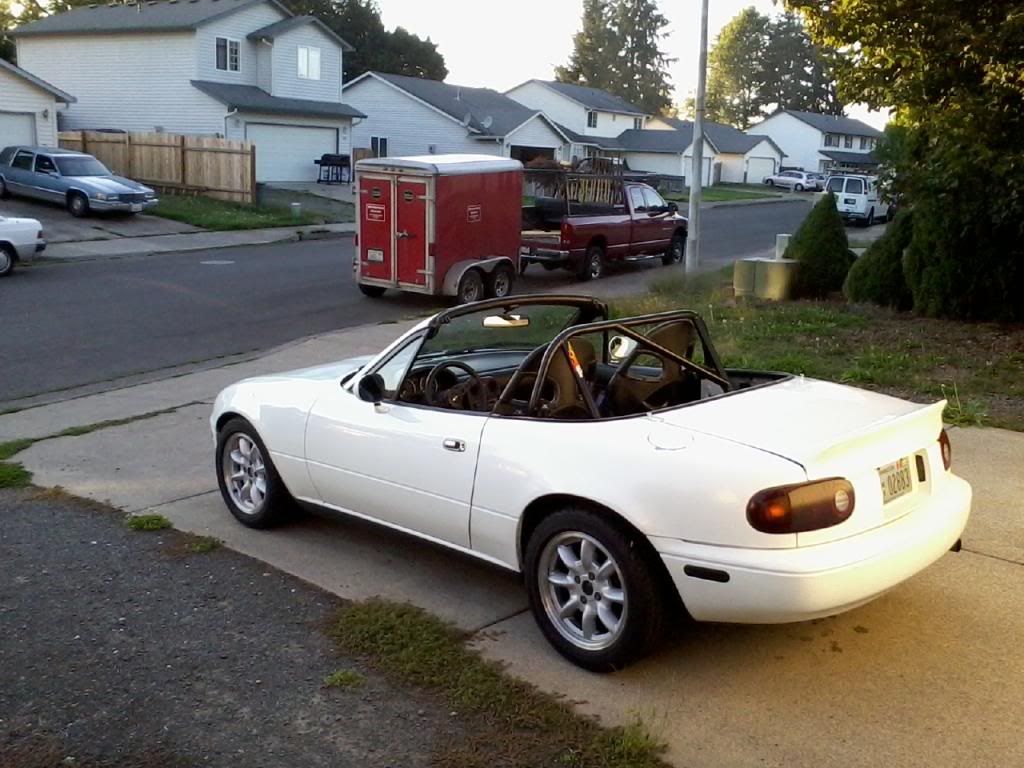 This is my 92.
I didn't build this one, I bought it off of a member of another forum and am in the process of moving most of the parts from it to my 90. Mostly because my 90 is in great shape and the 92... isn't. I'll make a build thread soon.
We need a phillyb™ emoticon here! EDIT: I see its already been talked about lol