I figure I'd try to help kickstart the DIY section, because I fucking love DIY's. I also fucking love Project G's G-String, and they're no doubt a quality piece that I'd choose over mine. However, I'm poor and happy with what I've made for the price.
My reasoning for doing this was because I have a cage so I could no longer retain my soft top, but I can unbolt the strikers each time really easily with a bikini top.
First I pulled it off of the frame and cut the front bow off. No pictures because it's not that complicated. Sawzall that shit. If you need a tutorial, Revlimiter's website has a great tutorial for the Project G one:
http://revlimiter.net/blog/2011/06/miata-bikini-top/
Then I did a quick cut to mock up to see what I wanted to change. Here's the result of 30 seconds of cutting with kitchen shears - I'd recommend folding the top in half hot dog style to do this, to get even sides. I did, but couldn't cut through the really thick stuff together which is why they look so off: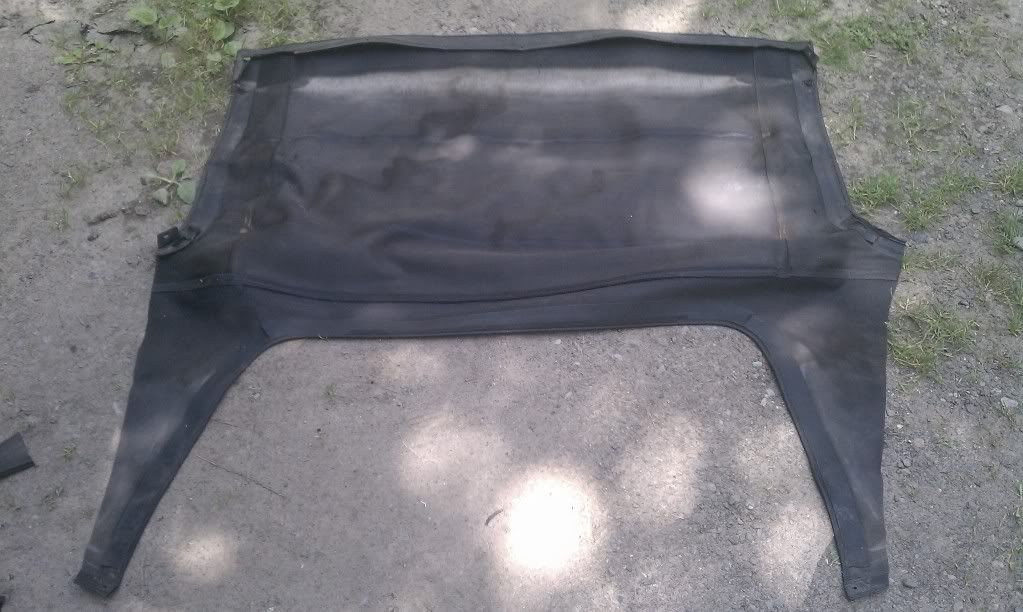 Back window is uncut at this point, and I did end up liking it even just like this. Result: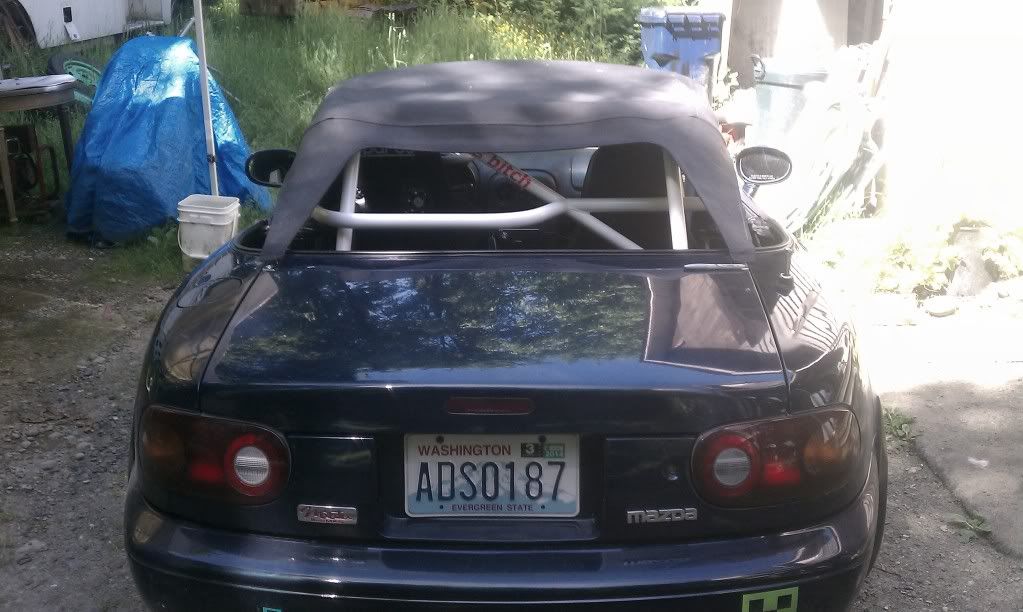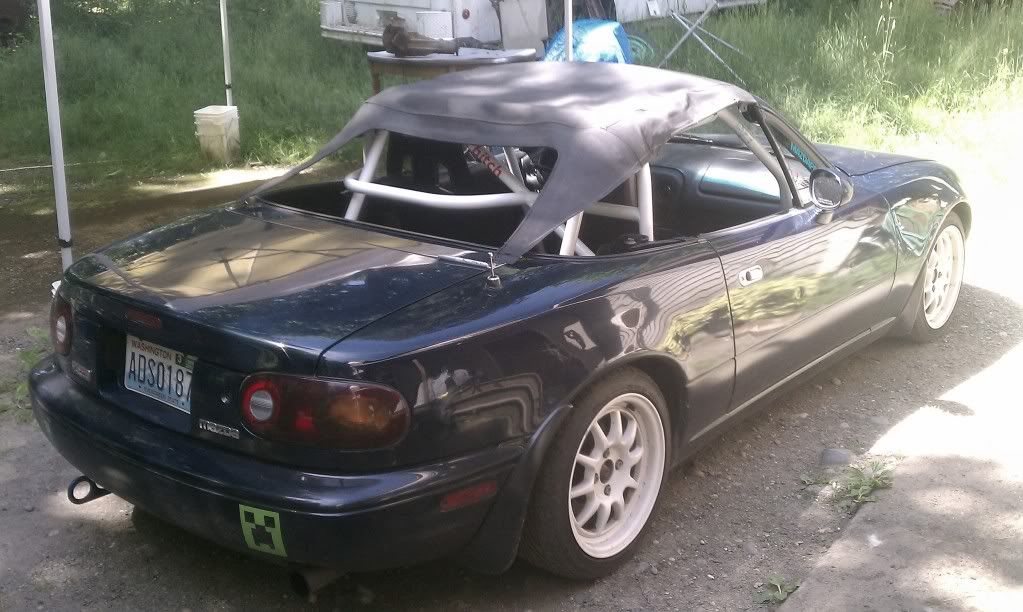 And then I decided that I didn't want it to look like I had just unzipped the window from behind so I did a bit of cutting to change the look. I used a couple old guitar case straps and keyrings for the frankenstein bolts, and sewed them to the vinyl. I will
not
be showing you my sewing skills up close, because it was my first time and they're embarrassing. Plus, I plan on possibly covering the whole thing with a tan vinyl.
Anyways, here's the final cut. I still needed to do something to address the ballooning issue at speed, as you can see the center isn't all that tight. But with my cage, the pvc is farther away from the top than without as I cannot put one end of the pvc into the front bow "grab handle." So the project-g solution was not easily attainable for me. Regardless, much less work than I anticipated later:
Project G solution:
To solve the ballooning and flopping I went to ben franklin and spent $4 on some velcro. I got four feet, both sides, and sewed a few straps into the back of the top to wrap around my main hoop.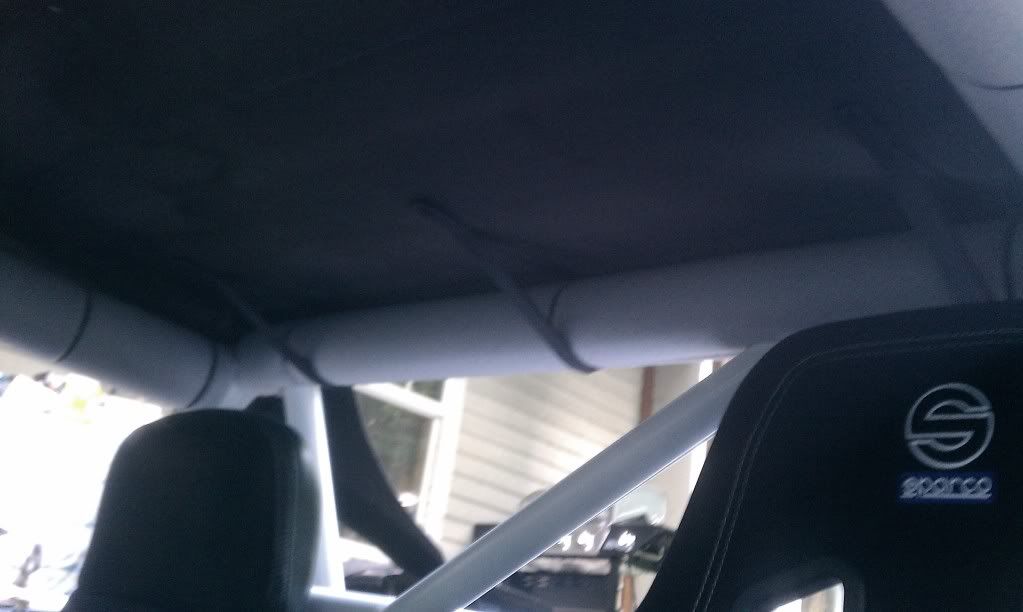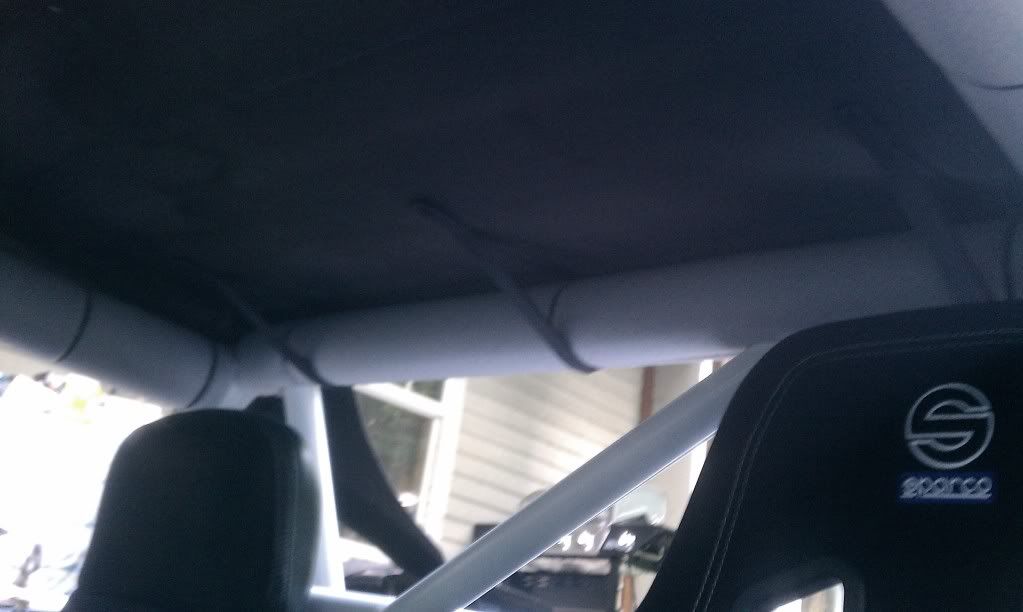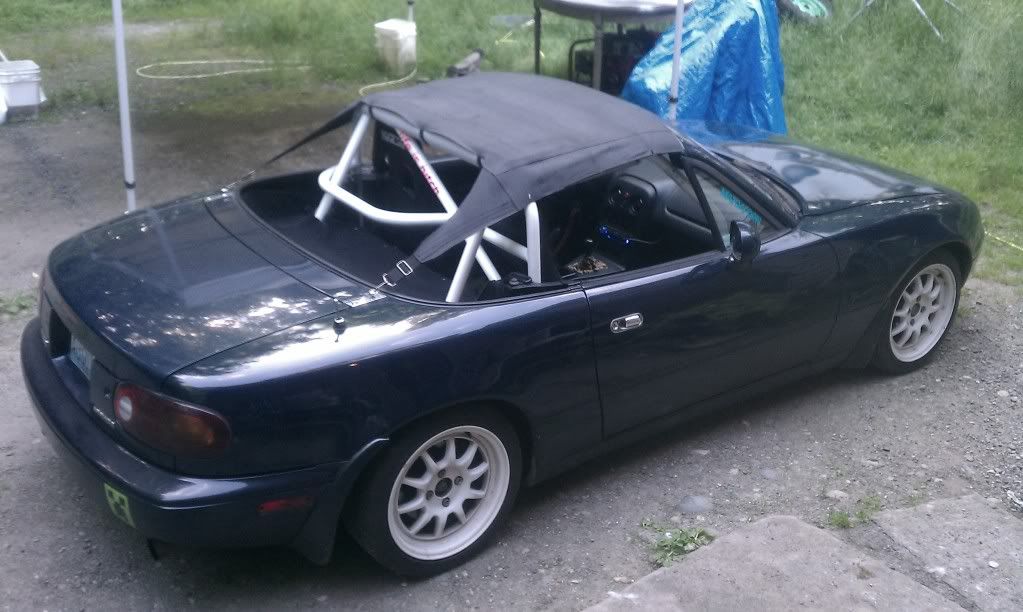 I'm happy with it, and I am planning on tweaking it in the future. The price with my old soft top, old guitar case straps, ect. was $4 so I can't complain.
Any criticism/opinions/suggestions are welcome. I know it's not perfect, but that's kind of the theme on my car!