Hi,
Before I got the taste of modifying my cars, I spent most of my money on computers. Build, sell, trade, overclock.. all of that shit. Here`s what I got meow.
First. The server that runs this forum.
Specs:
Case: Corsair C70
CPU: Intel i7 3770K
Motherboard: Asus Sabertooth Z77
RAM: Kingston HyperX 1600Mhz 2x4Gb
Controller: RocketRAID 2720SGL
HDDs: 8x1,5TB RAID5 (10,5TB) and 2x OCZ Vertex 2 60GB in RAID1 for system.
PSU: Corsair AX850
Cooling: Corsair H70, 6x120mm low speed fans
Cost: Rougly 2500$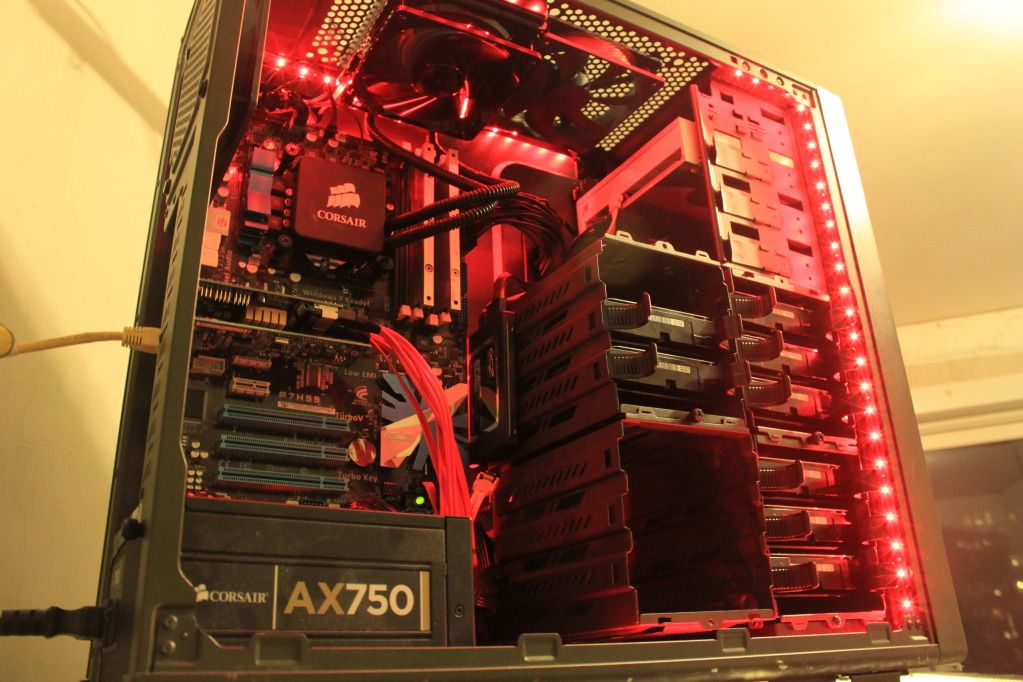 Second. The primary PC for 3D applications, gaming and pleasure.
Case: Corsair C70
CPU: Intel Core 2600K (4,8Ghz)
Motherboard: Asus Sabertooth P67
RAM: Corsair Dominator GT 1866Mhz 4x4Gb
HDDs: 2x OCZ Vector 120Gb in RAID0. Read/write = 1100/1000MB/s
GPU: 2x nVidia GTX680 in SLI config.
Cooling: Custom water cooling (600x120mm aluminium rads in total)
PSU: Enermax 1000 Watts
Cost: Rougly 5000$
And some progress pics. Took me about 3 months to get it finished.