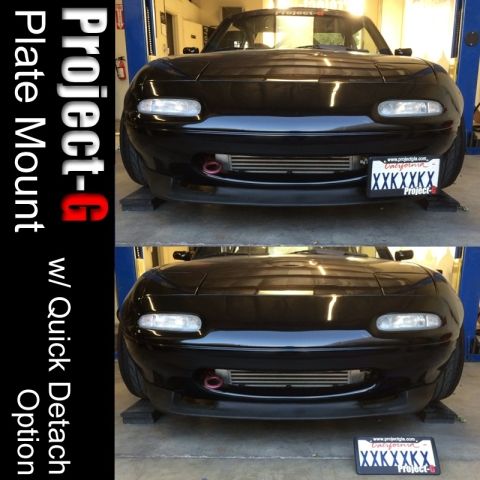 Removes with minimal tools or no tools depending on the option you choose.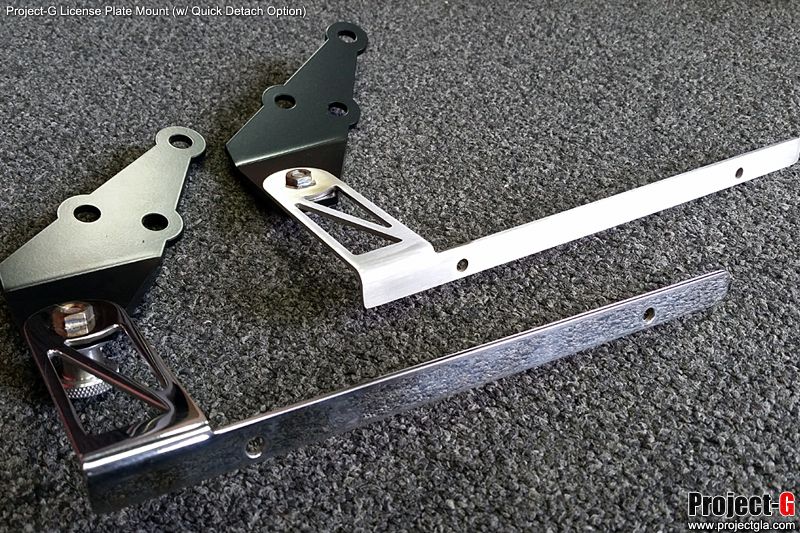 Different configurations available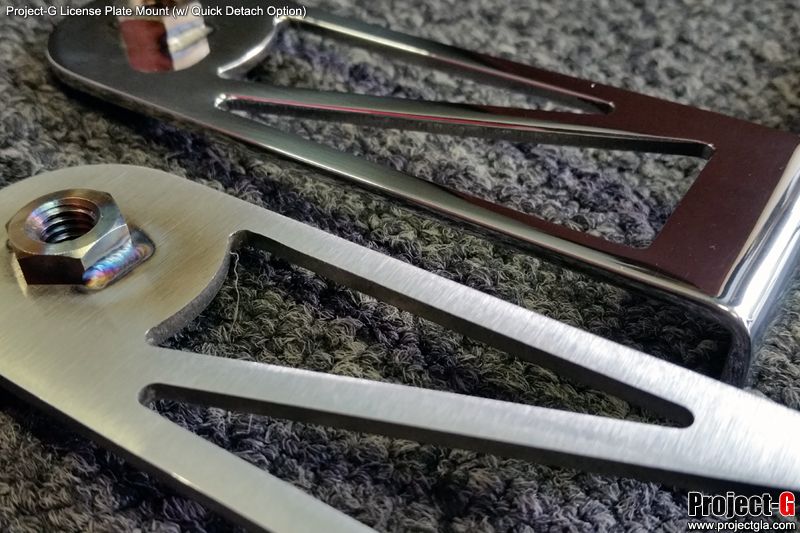 Here's a side by side comparison with BRUSHED and POLISHED finishesProject-G License Plate Mount (with quick detach option)
Project-G has been running these plate relocators for a while meow. We are often asked if this will be a product soon, but we never really thought about it til someone pointed out it was different enough that they were willing to wait for it. So we finally decided to do a run of them and see how they do.
The Project-G Plate Mount w/ Quick Detach Option - The name speaks for itself, you can remove the license plate
in seconds(Track Event, Car Show, etc). The bracket all but disappears when the plate is off. The leading edge that is exposed is 1/8" thick and powder coated black. You really won't see it unless you are looking for it. We felt this was a much needed solution since we don't feel like getting a "No front plate" ticket. No more carrying around a couple 12mm wrenches just to take off and install the front plate. No more "Baby Teeth" killing the front end.
The polished finish and knob is optional. The standard license plate relocator comes with a screw and allen key.
We have 10 available slots left at this price, once they are gone, they will be at the regular price.
You may checkout easily off our webstore by following the link below.
Let us know if you have any questions, we have these units ready to ship as we speak. They will go out within 24 hours of payment. Thank you guys!
Pricing:
Stainless Steel Standard Brushed Plate Mount Kit: $55
Stainless Steel Fully Polished Plate Mount Kit: $70
-All kits will include the powder coated car mount & standard hardware kit:
--(allenkey, washer, and allenbolt)
Optional stainless steel quick detach knob:
$15 (upgrade)
Check Out Here:
http://www.projectgla.com/store/products.php?233
Heres the basic bardware kit: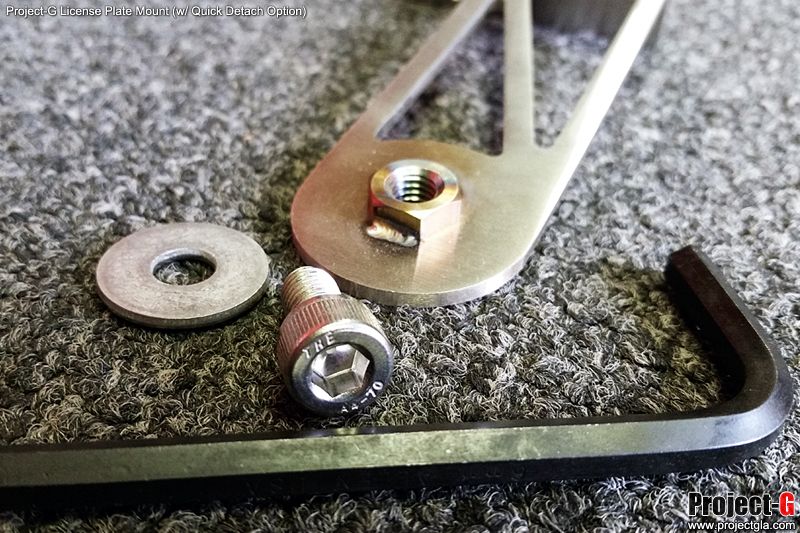 Here's the option knob: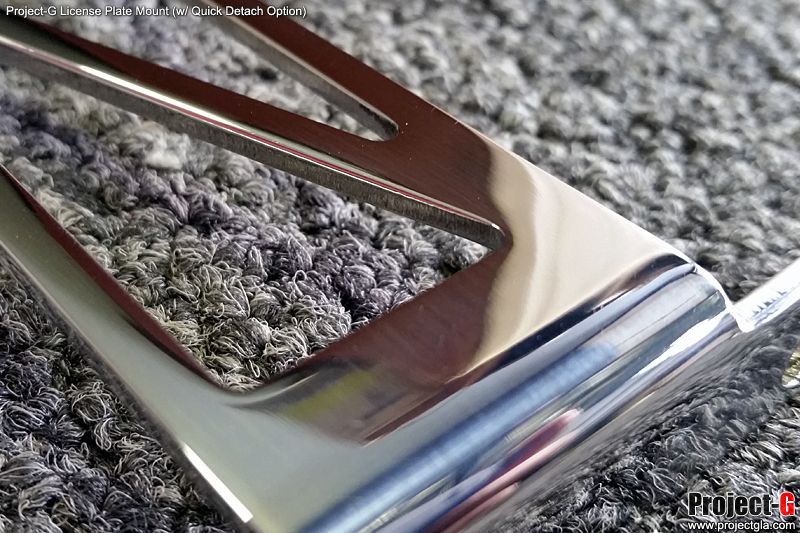 Fully high polished finished stainless steel