How it looks meow: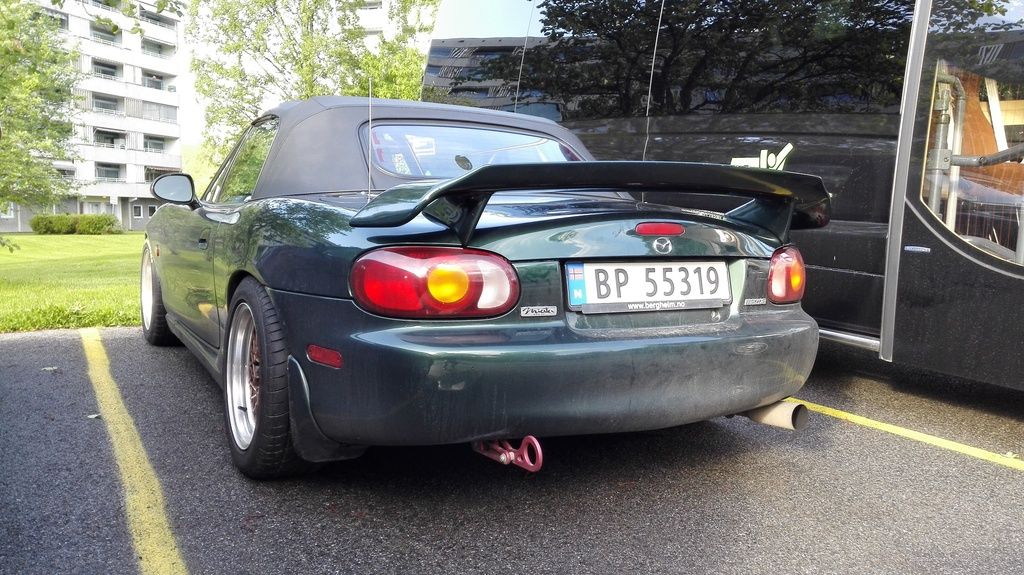 March 2013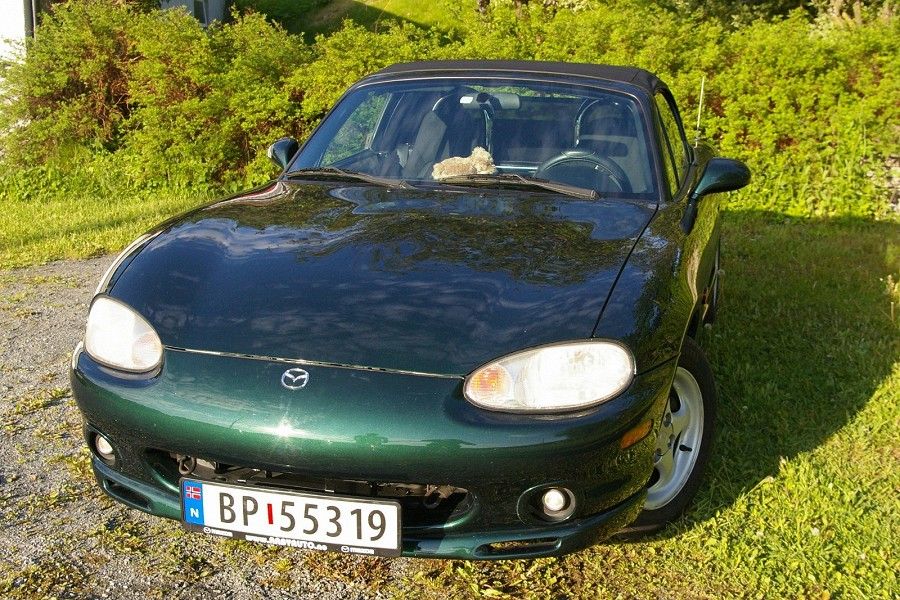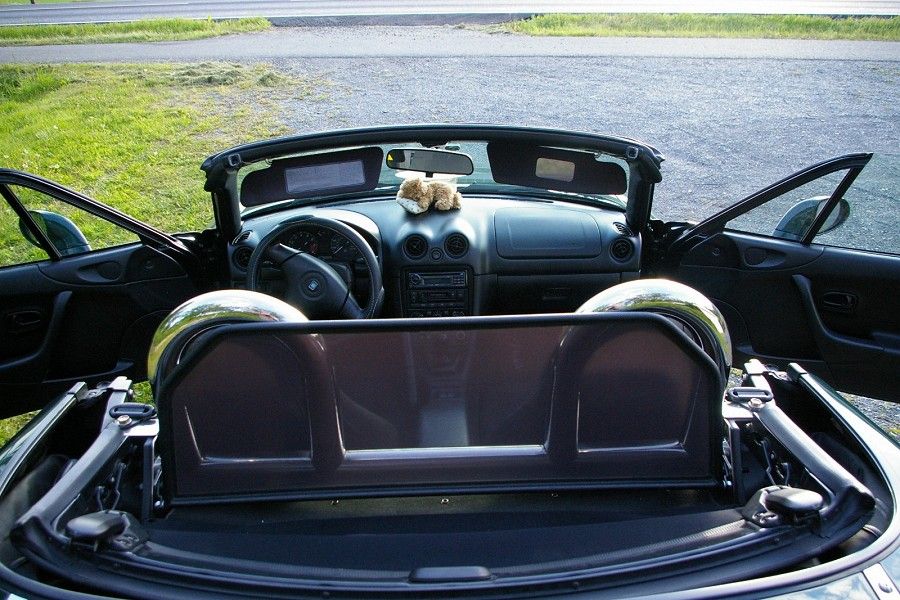 August 2013
Summer 2014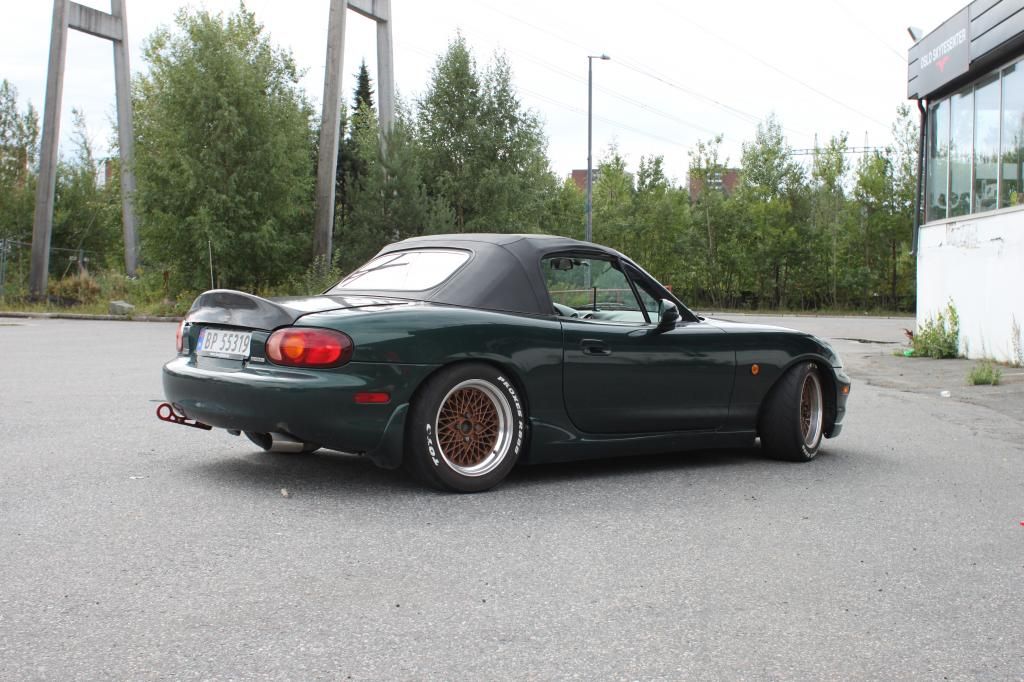 Interior
- Revlimiter "Warbird" Gauges with bezels and covers
- Teejay`s Print Shack Custom gear knob
- TPS handbrake handle
- TPS vents
- Bride XAX II Leather seat with red stitching (and a cigarette burn as of March 2015)
- OMP 4-point harness. Stamped 2005 lol.
- Nardi Deep Corn leather with red stitching
- Boss Frog Double Hoop Rollbar
Exterior
- Garage Vary rear wing
- Painted black headlight inserts
- Project-G red tow hooks. Front and rear
- Painted stock hardtop
- Carbonmiata HT wing
- Carbonmiata rain rails
Suspension/Chassis
- Maruha Race coilovers
- Mazdaspeed Tower Braces front and back
- Garage Star frame braces
- MX5Parts polyurethane bushes in the rear
- Antoniussen Racing PPF brace.
- Racingbeat endlinks
Wheels/Tires
- SSR Reverse Mesh 15x7,5. ET19 front and ET17 rear. Plastidipped center.
- Bridgestone Advan RE002 205/50/15
- Rimstock Rimstars 15x7 Plastidipped
- Yokohama whatever 195/50/15
Performance
- China Header
- Racing Beat midpipe
- Buddy Club Spec 2 back box
- Custom intake
- Magnecor plug wires
- MiataRoadster short shift
- Mazdaspeed engine mounts
- 3D printed MAF replacement