well guess im going do one of these since its cold and my car is locked away. It all started with me wanting to learn how to drive a manual and go to track.
so i bought a civic hatch.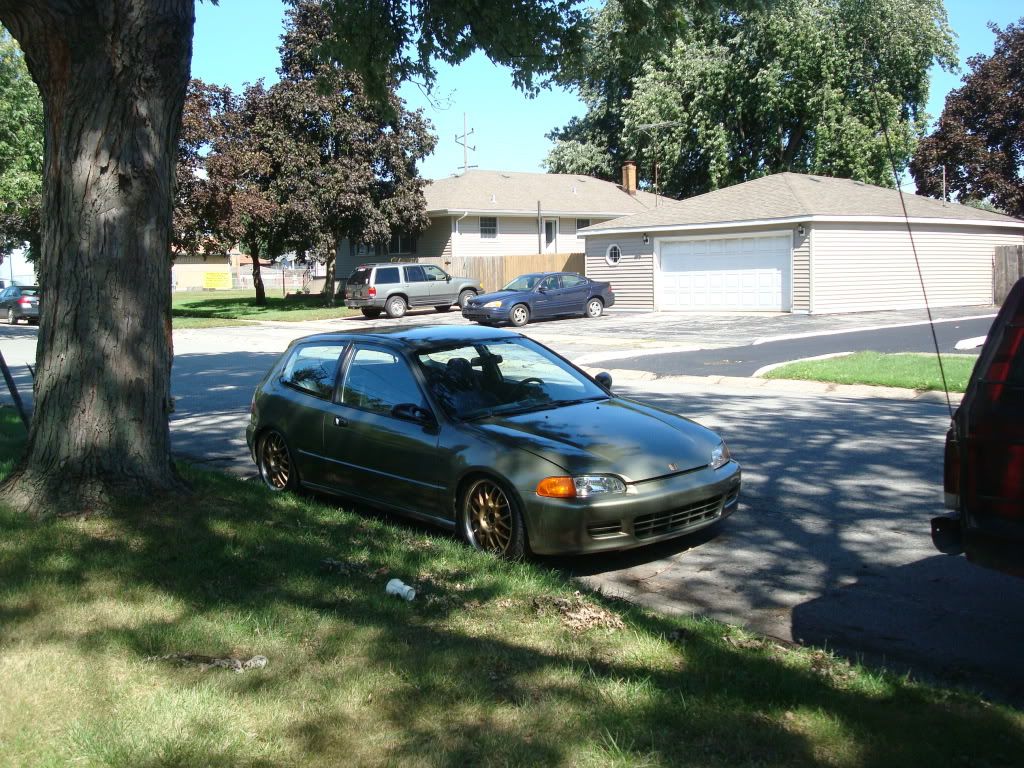 one day a facebook friend post his miata with a hard top that he just bought. a magazine feature of friends car.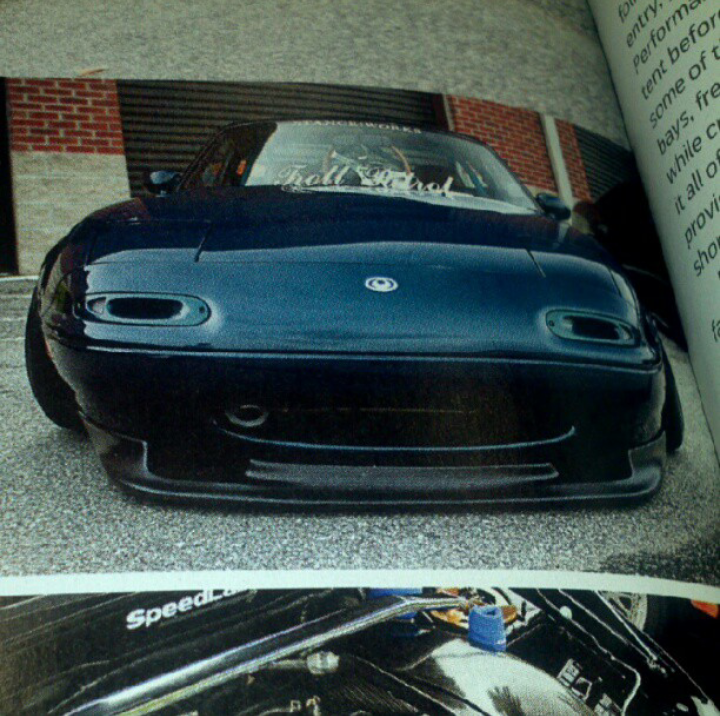 so i sold the civic and bought my friends moms car.
90 5speed.
same week i got it i traded the soft top for hard top and proceeded to rapidly buy parts with put thinking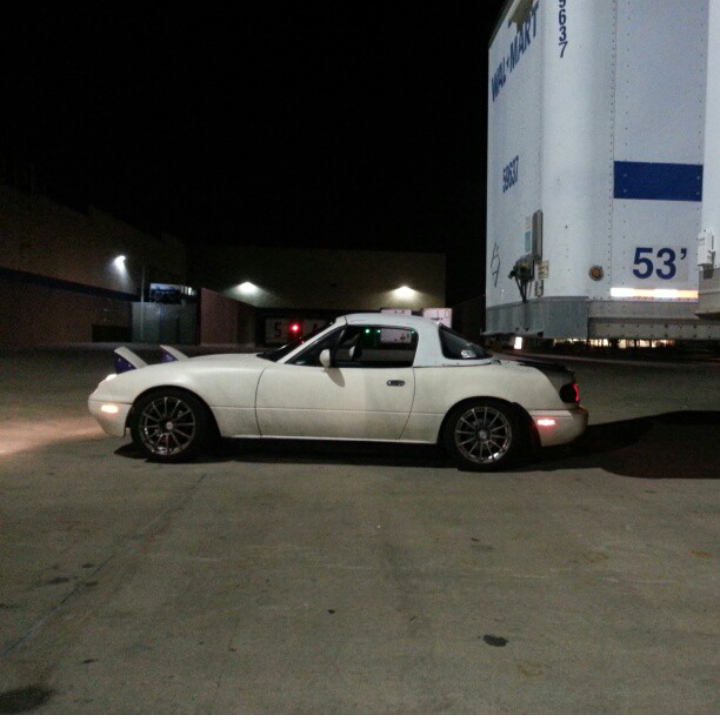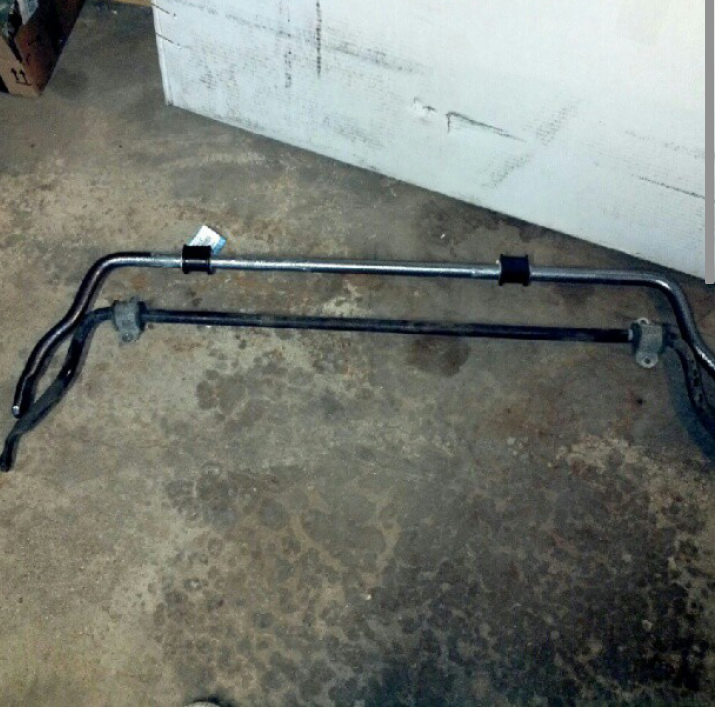 yokohama kreuzers rims,flyin miata front sway bar and tein basis coil overs
took it auto x did horrible but it was fun and people were friendly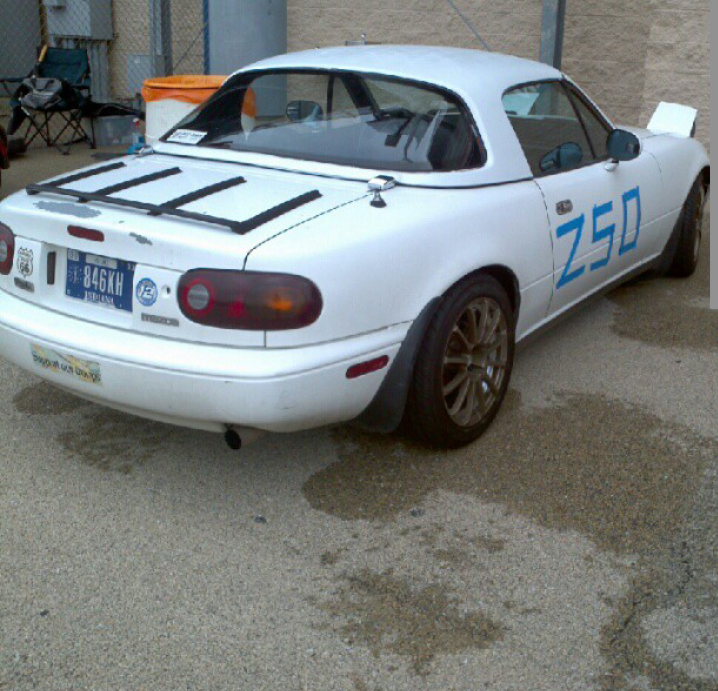 felt like the interior was missing something so i bought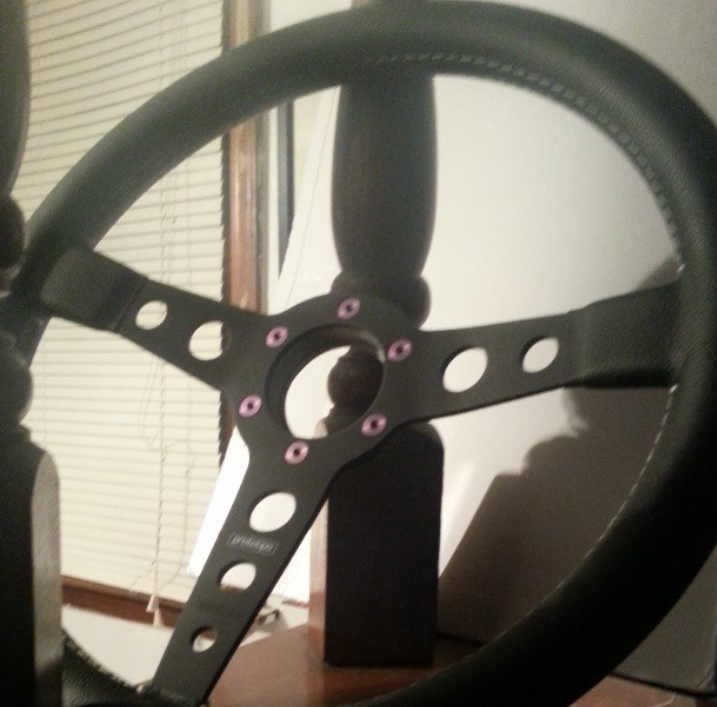 felt like upgrading the exhaust so i bought this racing beat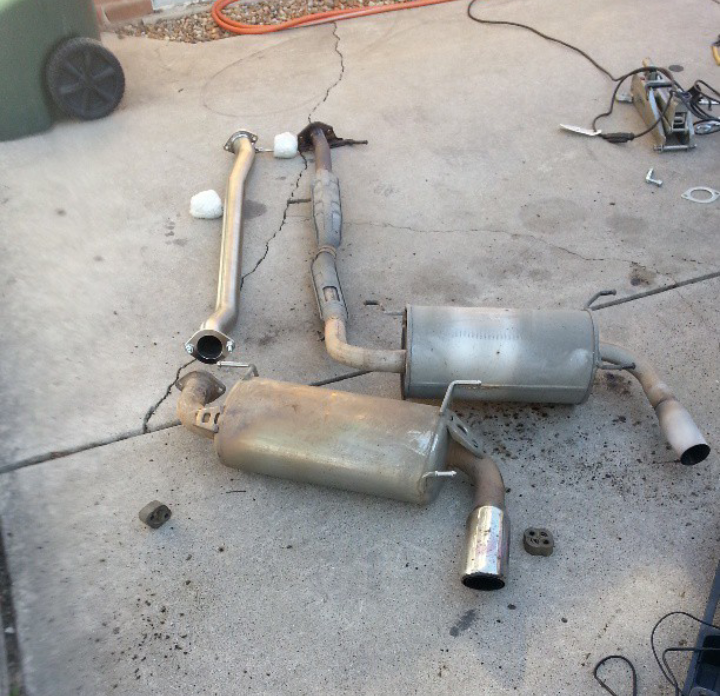 bought this seat but had the wrong mounts so its sitting in my living room as my game chair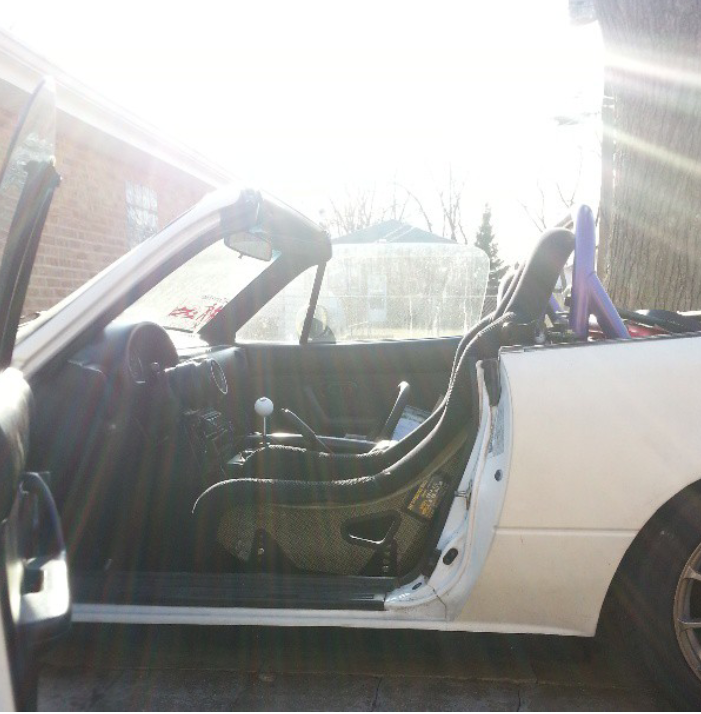 the peeling paint got worse with every wash. i really didnt like the trunk so i did this with montana rattle can blue
autokonexion trunk and 15x8 tr motorsport rims wrapped in 205/50 dz101.
got invited to go to tail of dragon in july so i went.
driving home one day the car acted phunny.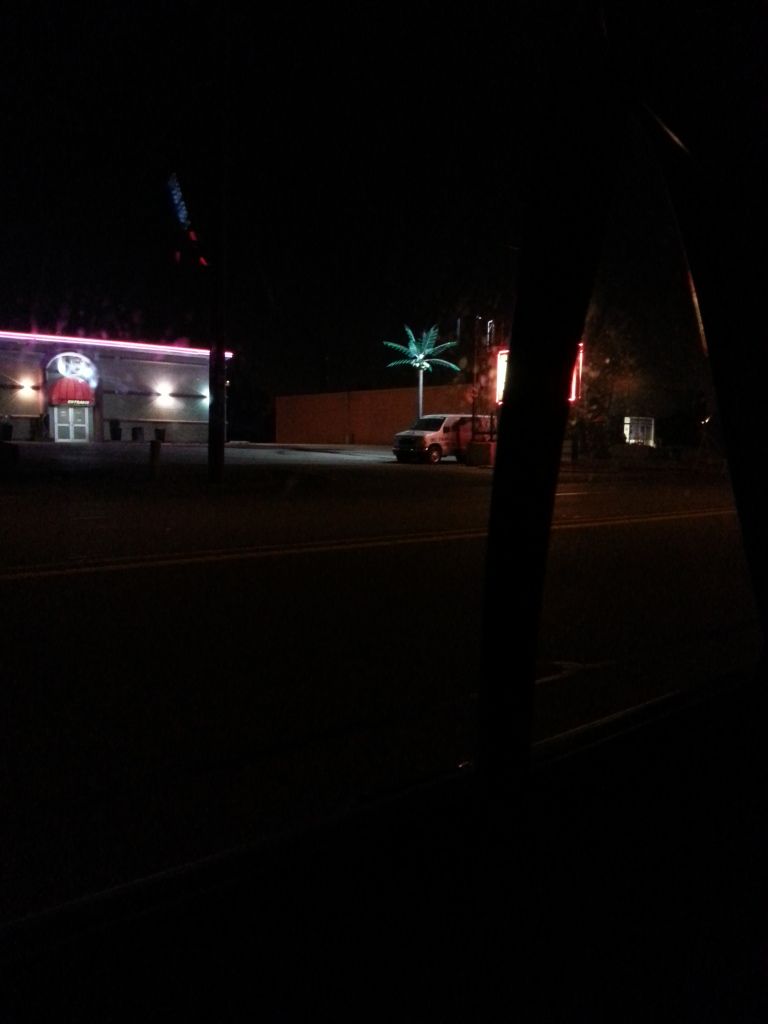 i was stranded in front of a closed strip club
turns out i blew the rear seal out so i went and bought a 1.8 with a lightweight clutch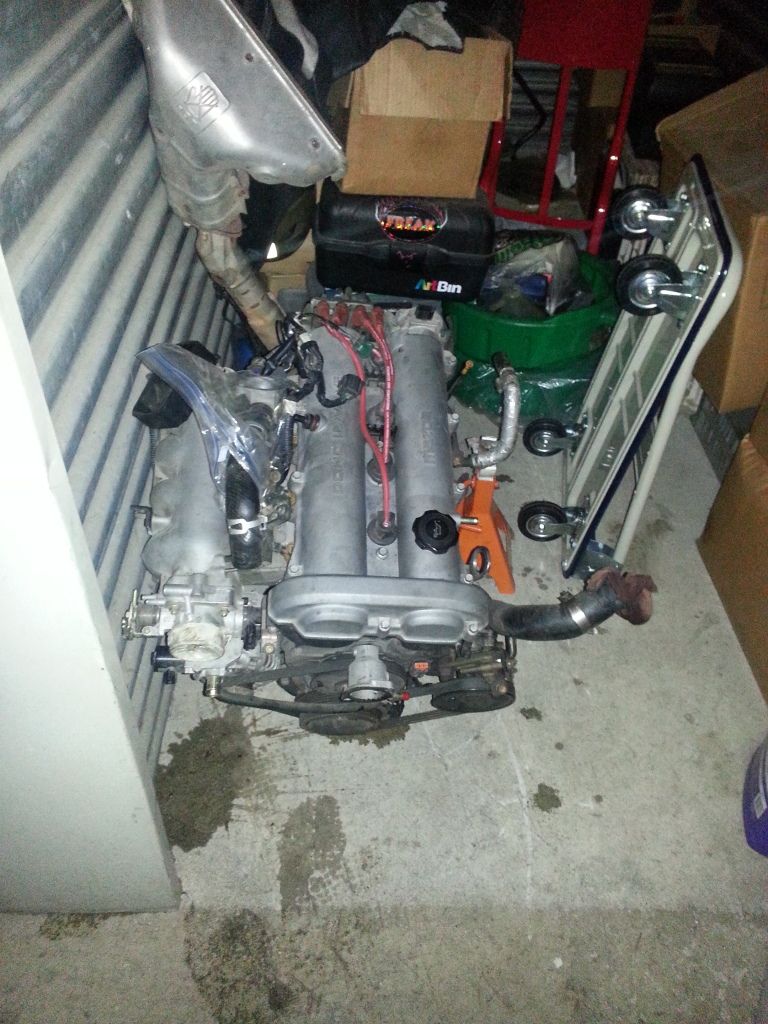 dropping in new seals i did this so all my plans are delayed kinda
pic of me learning how to drive
little update. some cool part that ill probably ruin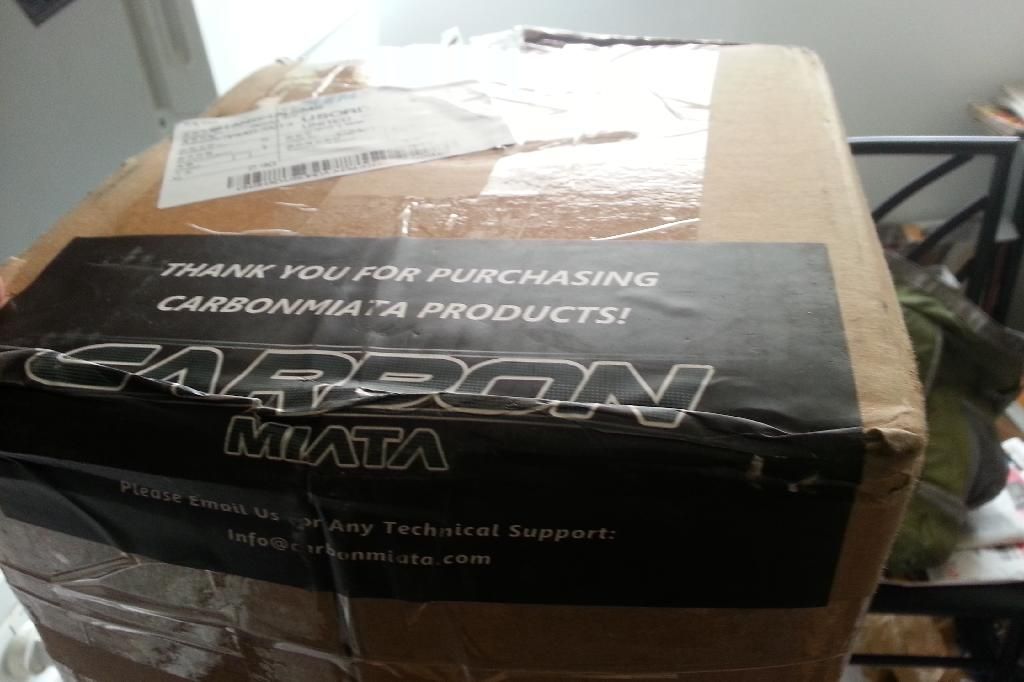 ordered a 99 head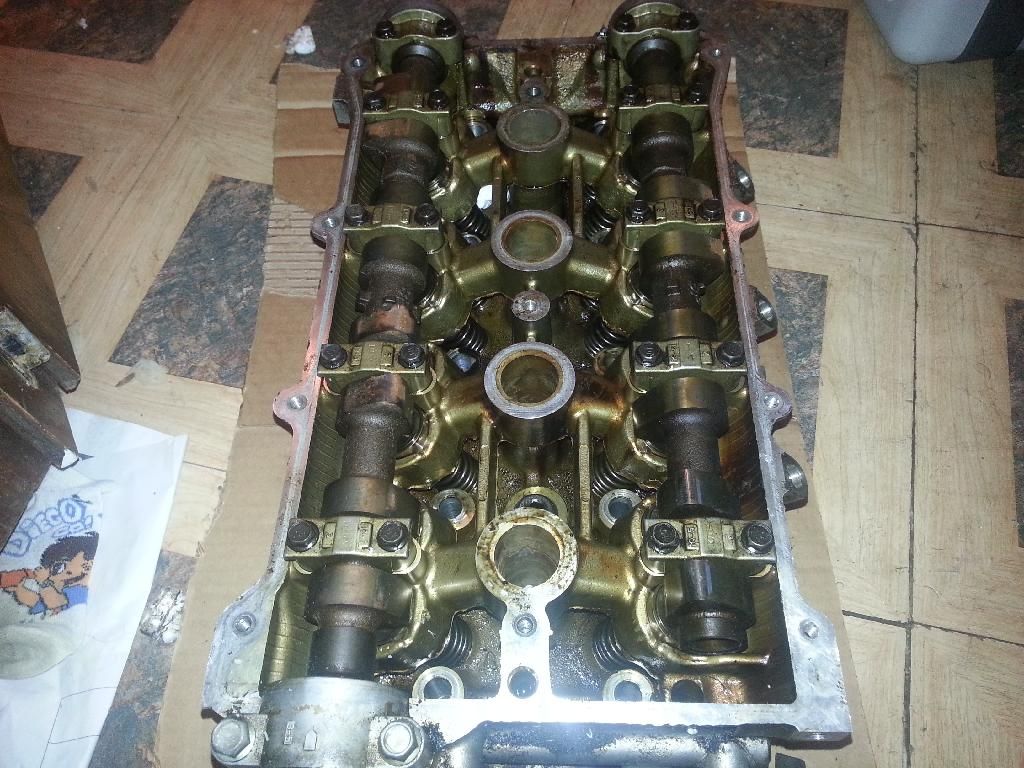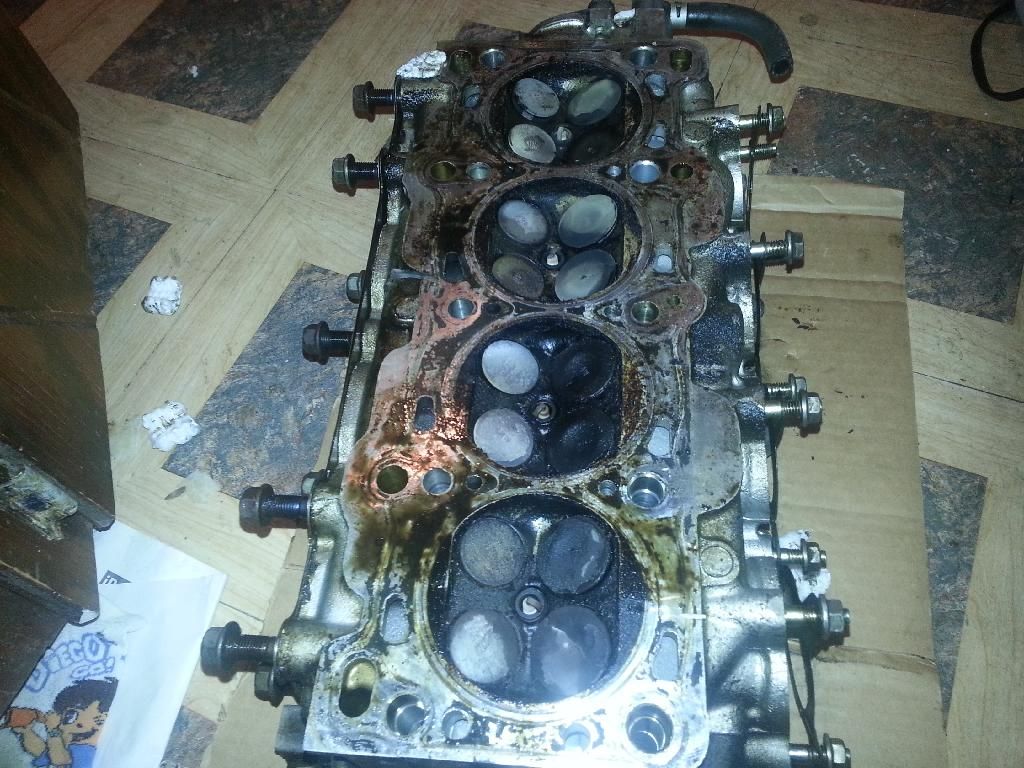 ordered some fancy bolts
took the head off