Mother nature loves to ruin our day. One of her cunning tactics is to send precious little Bambi, bounding out of fucking nowhere to pick on cars its own size. Sadly, that means Bambi prefers the Mazda Miata. It's happened to me, and I'm sure its happened to a few of you guys and gals. Post up your stories and photos so we can compare our Miatas neck breaking abilities! Literally.
The night before, shopping cart.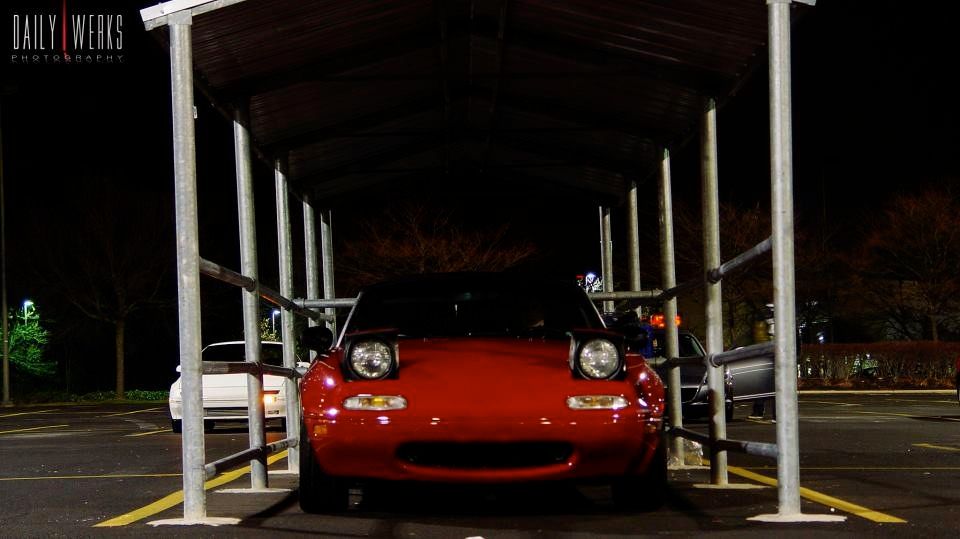 The following morning, suddenly a deer slayer!!!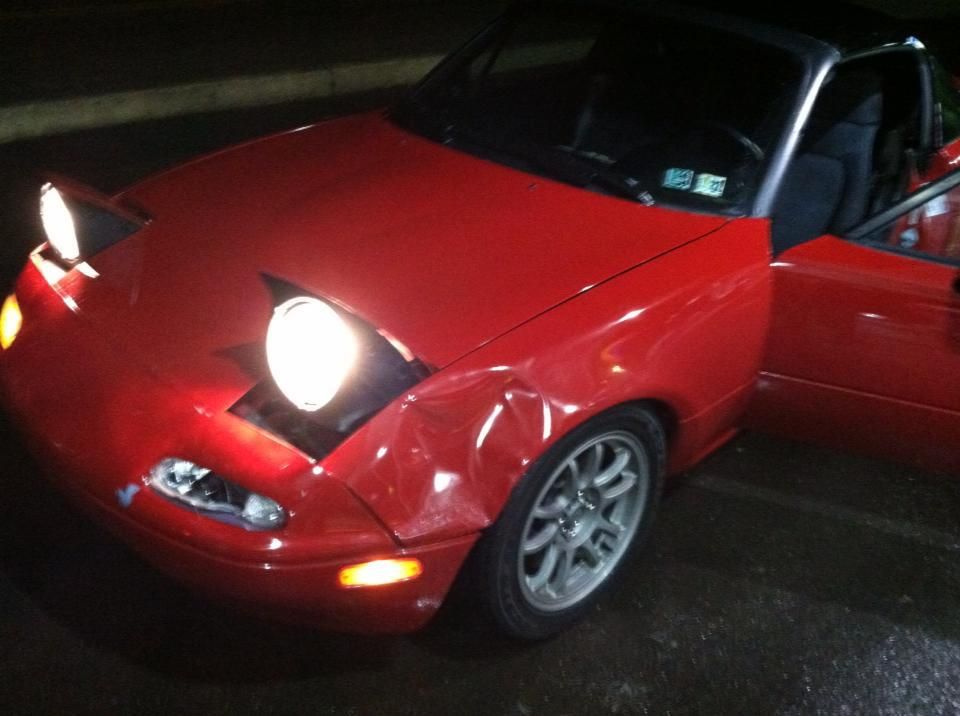 I hit the deer around November, 2012. I have taken the necessary precautions since then.